The 10th Annual President's/Ryder Cup
Fall Oak Hollow Open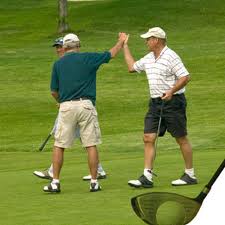 September 18 & 19, 2021
This will be a 36 Hole, two person team event playing Captain's Choice Style (Catfight).
**8:30 AM Shotgun Start Both Days**
Entries are open to all amateur golfers 16 years of age or older.
Entries are subject to approval or rejection by the Tournament Committee.
Open to the First 60 Teams.
SANDBAG RULE IN EFFECT!
Additional events and information this year!
Seniors (Age 55 years of age and older) will play from the white tees.
Par 3 Challenge-Closest to the pin on all par three's both days
Over $6,000 in Prizes
and Gift Certificates
Gift Certificates will be awarded to the Five Top Teams in each flight. Prize distribution will be as follows, based on a full field:
1st Place Team     $800.00
2nd Place Team    $400.00
3rd Place Team    $300.00
4th Place Team    $200.00
5th Place Team    $100.00
The Ryder Cup Kickoff Challenge
Half the field will compete as the United States Team and half the field will compete as the European Team on Saturday for a special Ryder Cup Kickoff Challenge. Free Ryder Cup Item to each participant.
If you would like to pay by credit card, please call the pro shop and provide card information. To pay by check, print entry form below and send in or drop it by the pro shop with payment.
Click Here for the 2021 Oak Hollow Open Entry Form
"Beat the Lines!"
Click Here for Green and Cart Fee Pay in Advance Form