The 32nd Annual
Oak Hollow Open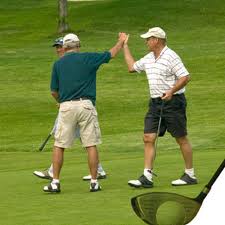 2020 Oak Hollow Open
Saturday, June 20 & Sunday, June 21
Covid19

---
While it is our hope that this coronavirus will be on the way to being behind us by tournament time, we still reserve the right to continue to practice many of the measures to protect the health of all contestants and staff including:
· Extra cleaning and disinfecting of the facilities and golf carts
· Practice Social Distancing in the clubhouse and at the scoring area
· Flags remain in the hole, bunker rakes and ball washers removed
· Accepting credit and debit cards only
· Grill to operate as carry out only
Although it is not anticipated, we also could request that each team take one cart with two golf bags, with each team member alternating walking to help ensure social distancing is upheld.
---
This will be a 36 Hole, two person team event playing Captain's Choice Style (Catfight).
The field will be flighted after the first round.
Entries are open to all amateur golfers 16 years of age or older.
Entries are subject to approval or rejection by the Tournament Committee.
Open to the First 100 Teams.
Additional events and information this year!
Seniors (Age 55 years of age and older) will play from the white tees.
Par 3 Challenge-Closest to the pin on all par three's both days
Over $12,500 in Prizes
and Gift Certificates
Gift Certificates will be awarded to the Five Top Teams in each flight. Prize distribution will be as follows, based on a full field:
1st Place Team     $1000.00
2nd Place Team    $550.00
3rd Place Team    $400.00
4th Place Team    $300.00
5th Place Team    $250.00
If you would like to pay by credit card, please call the pro shop and provide card information. To pay by check, print entry form below and send in or drop it by the pro shop with payment.
Click Here for the 2020 Oak Hollow Open Entry Form
Click Here for the Green and Cart Fee Pay in Advance Form