Oak Hollow Golf Academy
"Catch the Excitement of Playing Better Golf"
Oak Hollow Golf Academy is dedicated to our golfers. From beginner golfers to the most advanced player, our objective is to maximize your talent and potential. Each of our academy instructors are PGA members. They have a combined teaching experience of over 105 years, and a passion for helping you achieve your goals.
Through our own experiences as golfers, we have developed an instructional program designed to help you improve your golf and enjoy the benefits for years to come. We look forward to the opportunity of helping you reach your individual goals and objectives.

Picking the right Get Golf Ready Class for you or your friend. Check out what each class entails or what the typical participant make-up is in each level.
Level One
Participants usually shoot from 95 and above, or are beginners
Topics covered each night:
Putting, Alignment and Distance Control
Chipping and Pitching
Full Swing with Irons, Setup, Grip, Posture, getting the club on Plane
Full Swing with Driver and 3 Wood and Sand Bunkers
Go out on the course to put everything to practice, learning course management and rules of play
Level 1.5
Participants have taken Level One and don't feel like they are ready for the Level Two Class
Topics covered each night: Mix between the two levels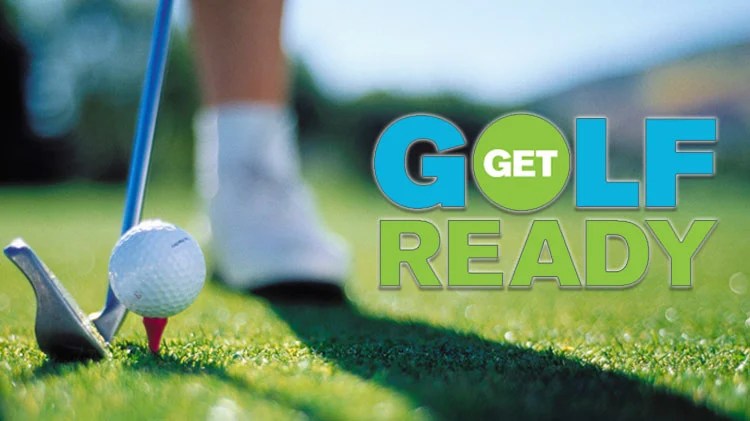 Level Two
Participants usually shoot from 84 to 95, or have taken the Level One class and have a good understanding of their game.
Topics covered each night:
Putting: reading the undulation of greens
Chipping and Pitching: additional techniques that can be used for various course conditions
Full swing with irons: developing a pre-shot routine
Full swing with hybrids and fairway woods off the ground
Golf course day: downhill, side hill, and uphill shots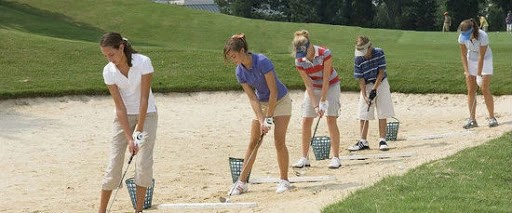 Level Three
Participants usually shoot below 84, or have taken the Level Two course and have a proficient understanding of their game
Topics covered each night:
Putting, Even from off the green if needed and Lob Shot, getting out from behind trees effectively
Chipping and Pitching the ball from various locations around one of the greens on the course, giving much needed on course practice, in real situational golf
Learning how to hit and control the ball from 100 yards and closer to the green
Full Swing with Irons and Woods
Golf course day: course management skills
*Classes can be modified based ability of the participants.
Oak Hollow Golf Academy Brochure